UREA FERTILIZER WHOLESALE
Urea Fertilizer Wholesale. It has the highest nitrogen content of all solid nitrogenous fertilizers in common use. Therefore, it has low transportation costs per unit of nitrogen nutrient. The most common impurity of synthetic urea is biuret, which impairs plant growth. Urea breaks down in the soil to give ammonium.
More general ingredient: 
Nitrogen
Classification:
Organic compound
UREA FERTILIZER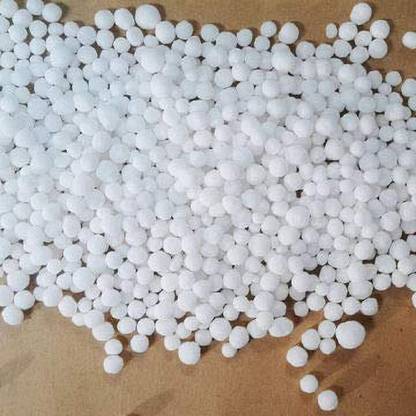 Specifications:
UREA 46% GRANULAR
SPECIFICATION UREA 46% GRANULAR (H2N-CO-NH2) – Agricultural Grade
PRODUCT NAME UREA 46% granular
Quality Standard export quality
Nitrogen 46% by weight minimum
Moisture 0.5% max fisher / 0.3% max dryer
Biuret 1% maximum, by weight
Free ammonia 160 pxt, ppm max
Granulation 2-4 MM 90% MINIMUM
Melting point 132ºC
COLOUR Standard white or pure white
Purity Pure. Free from harmful substance
Radiation Certified non-radioactive
SPECIFIC GRAVITY SOLID at 20â C -1.335 T/M3
FLOATABILITY IN WATER SINKS AND MIXES
MOLECULE WEIGHT 60.065
ODOUR ODOURLESS
BOILING DECOMPOSES BEFORE BOILING
Health & Safety
This product is not classified according to EU regulations.
For more information see MSDS for Urea in the documents section
PLEASE NOTE: This product is not for human or animal consumption.
Fertilizer or fertilizer is any material of natural or synthetic origin that is applied to soil or to plant tissues to supply plant nutrients. Fertilizers may be distinct from liming materials or other non-nutrient soil amendments. Many sources of fertilizer exist, both natural and industrially produced. For most modern agricultural practices, fertilization focuses on three main macronutrients: Nitrogen (N), Phosphorus (P), and Potassium (K) with the occasional addition of supplements like rock dust for micronutrients. Farmers apply these fertilizers in a variety of ways: through dry or pelletized or liquid application processes, using large agricultural equipment or hand-tool methods.
UREA FERTILIZER FOR SALE IN BULK – UREA FERTILIZER SUPPLIERS